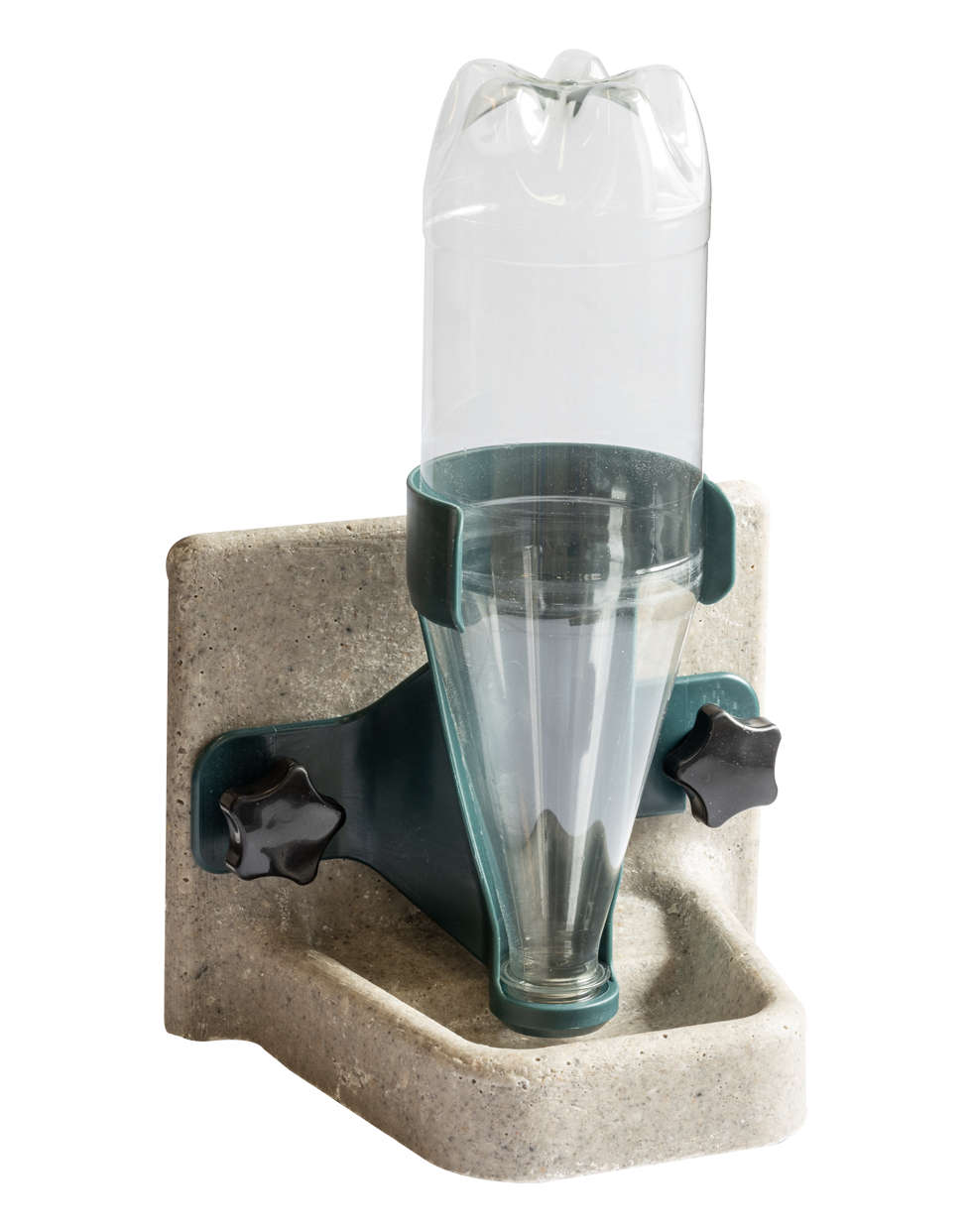 Comes with 1 pc. polymer bowl with cast-in thread for mounting, bottle holder and 2 pcs. thumbscrews.
Pig-Let Starter can be ordered individually, but is also included in our assembled products Pig-LET 2-in-1 and Pig-LET All-in-1.
Pig-Let Starter is a removable unit and can therefore be easily moved around and placed in the areas where the piglets are. We recommend placing the Pig-LET Starter in the covered creep area (zone 2) for the first 2-3 days after birth.
The weakest piglets can drink and get the necessary nourishment to survive.
Afterwards the Pig-LET Starter can be moved outside the covered creep area.
Pig-LET Starter can easily be placed in the covered creep area with a higher temperature. We  ecommend using dairy products with a low PH, e.g. YoghurLac®.
"We have tested the Pig-LET Starter and can state that we have reduced the piglet mortality by approx. 50% for the weak born under 800 g."
Pig-LET Starter accessory products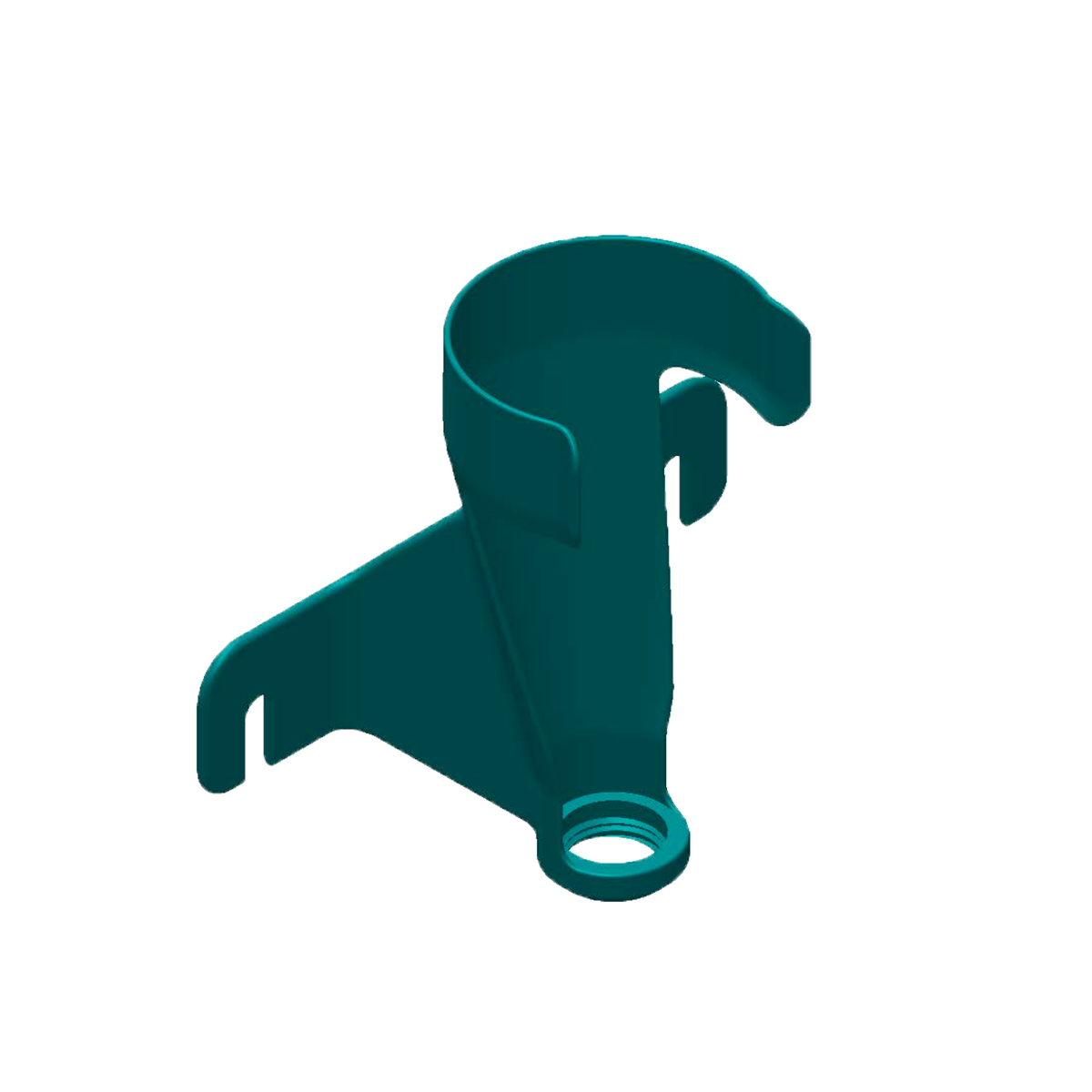 Bottle holder with thread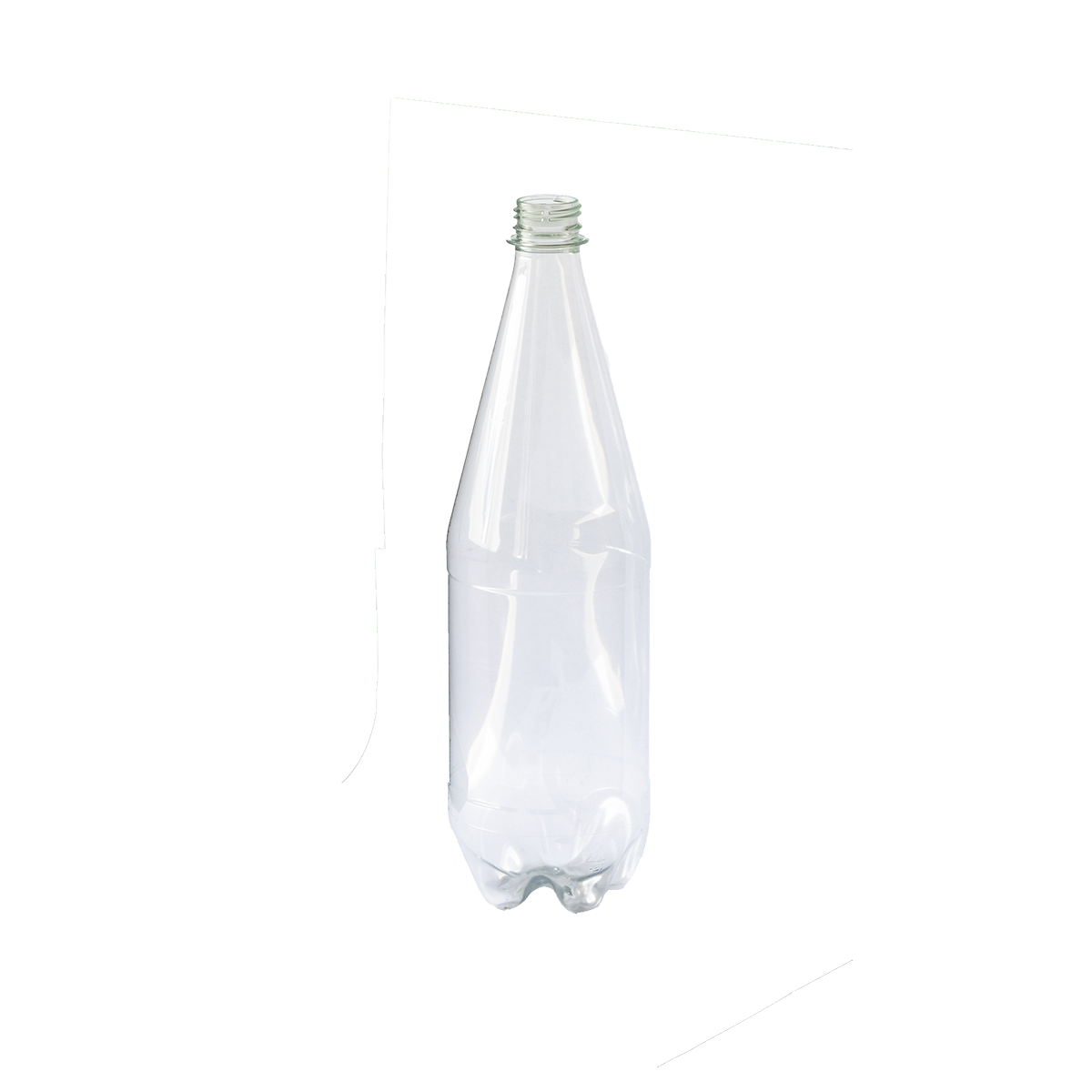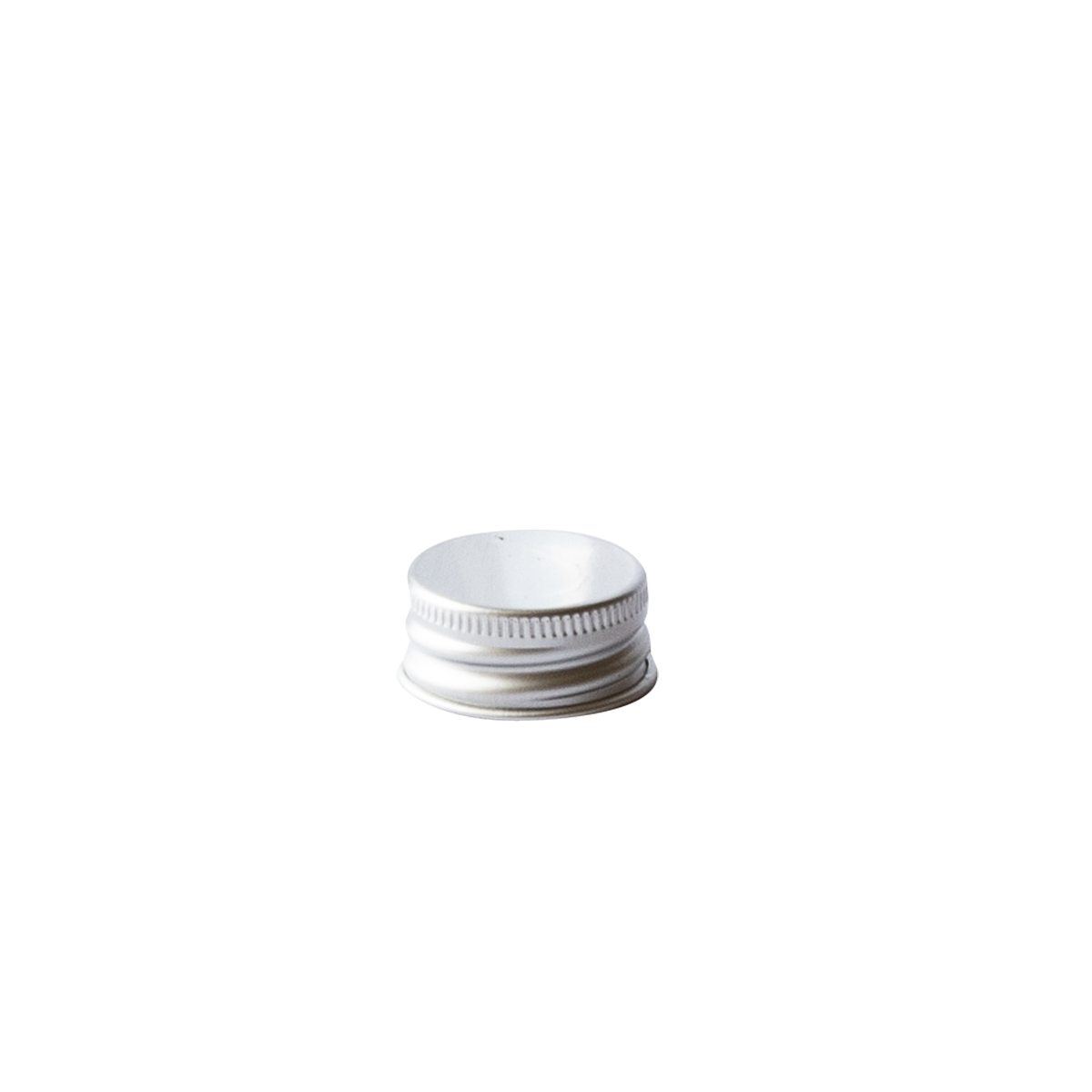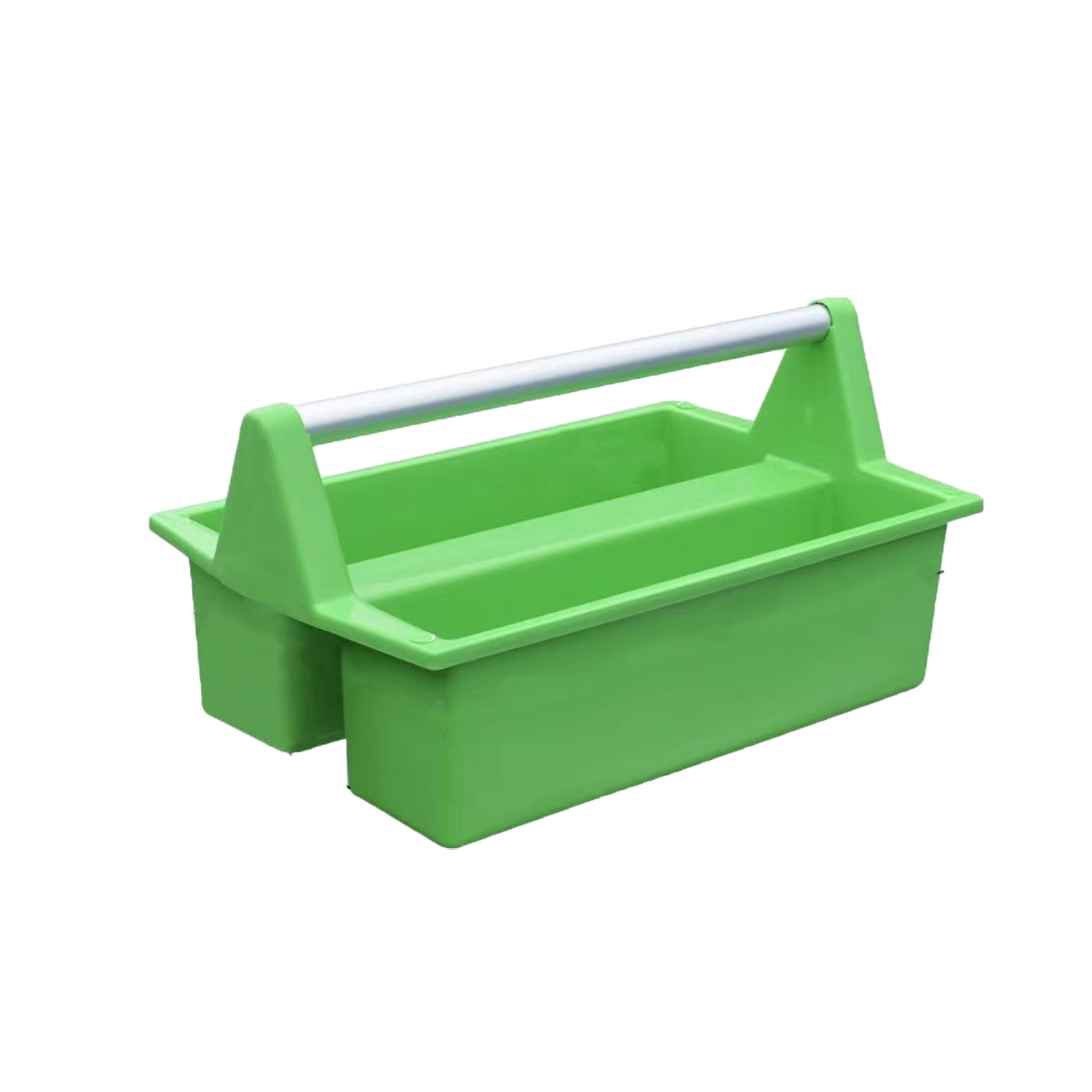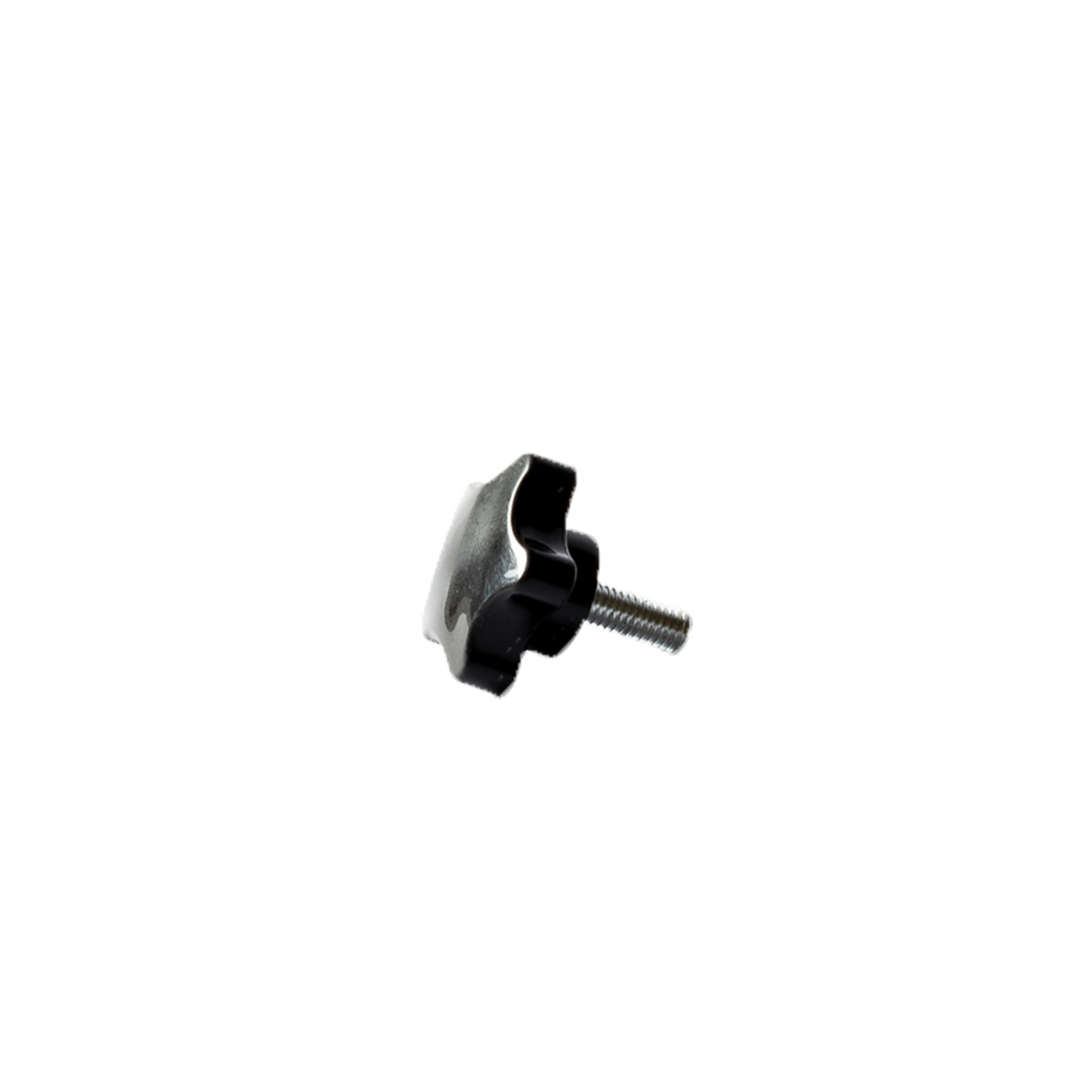 Pig-LET Starter has been tested by Danish pig producers with great results. The piglets learns to drink from the Pig-LET Starter, when the milk is appetizing. Therefore the milk is dosed a little at a time, when the piglet is drinking.
Furthermore, we recommend to use a milk with a low PH-value.
How to use the Pig-LET Starter
It is recommended to start with Pig-LET Starter immediately after farrowing. Pig-LET Starter is placed in zone 2 (covered creep area) from day 0 to day 2 or 3 as needed.
Then replace the Pig-LET Starter with Pig-LET 2-in-1 or Pig-LET All-in-1, which are placed in zone 3, so that all feed and drink are gathered in one place. And ONLY one place.
"As a Management Advisor in the farrowing pen, it has always been a known challenge to get enough nutrition and fluids in piglets. The combination of Pig-LET Starter and YoghurLac® milk has simply solved the challenge and provides a huge help in everyday life."
"We have tested the Pig-LET Starter and can only recommend everyone to use this solution to improve the survival of piglets."